"To be honest, we haven't looked too far ahead," Lanning told media on Tuesday.
"We will keep assessing her as we go if we are to progress but the team and the squad is very focused on tomorrow and making sure that we're putting out our best game because everything else is is irrelevant, to be honest."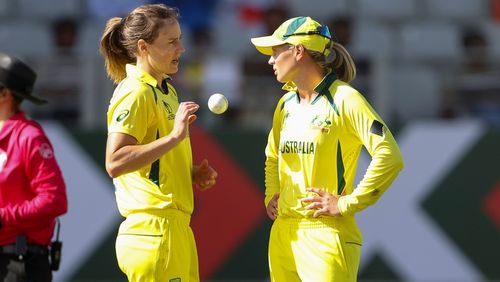 "I'm sure there's work going on in the background to try and get her up to play if we were to get through but from a playing-group perspective and coaching staff, we're just really focused on tomorrow and the players that are going to be able to go out there and perform."
Perry continues to battle back spasms and has barely trained since leaving the game against South Africa early.
"Look, she hasn't done a lot over the past week, to be fair," Lanning said
"She batted a little bit in the nets yesterday and felt okay, but she certainly just wasn't in a position, unfortunately, to be able to perform at the level needed tomorrow.
"So, that was why we've made the call on that today."